AWA Photo links and Cool RPGs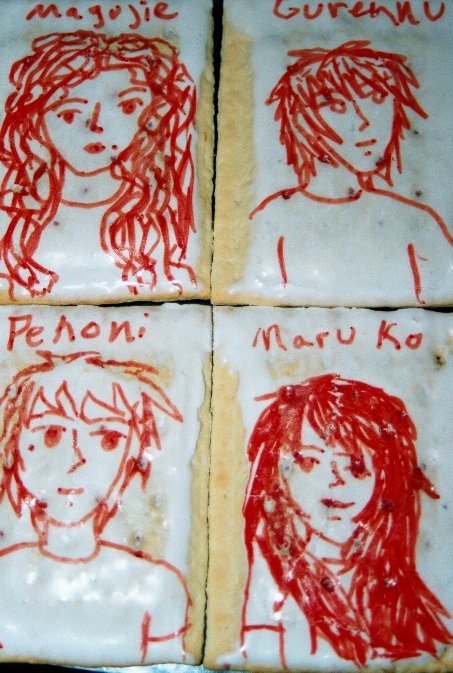 Pop-tarts, Art and Eat. Super Moron Art @_@
Photos of Anime Weekend Atlanta 6 Weekend!
AWA links to pictures
A Fan's View of AWA hyper people with cameras. cool site!
AWA 6 ,2000 PHOTOS With over half a million sites divided into more than 25,000 categories, Yahoo! is both browseable and searchable.
Cosplay Inuyasha (not AWA)GO Network is a new brand that brings together the very best of the Internet in one, easy to use place.
Cool RPGs
Inuyasha No MoriBecome a character of Inuyasha. Imagine them loose in our world! Created characters welcome!
Gundam Wing After WarsIt is about five years after Endless Waltz. Dorothy is at it again, suposedly killing and corrupting in the name of freedom. Join on the side of your choice as characters both original and created combat for the fate of the solar system!
Sano's Rurouni Kenshin RPGFrom the begining everything has changed. Instead of Yahiko a new boy who is named Mubashi is by Kaoru's side. Kenshin offers to protect her from the Hitokiri...Eneshi and more are soon to challange the Rurouni. Join in the adventure.
Hamerun no Baiorin Hiki If you know about Violinest of Hameln, you already are familiar with the antics going on. This is a wild yet layed back and kind of slow paced RPG, perfect for those who don't have a lot of time but are still interested in a good time RPGing.